The "Hey, Me Too!" Theory of Soulfulness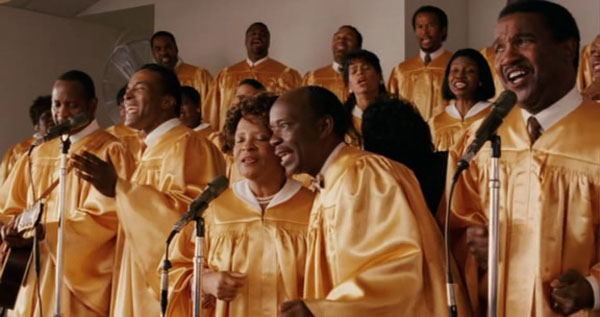 After sleeping on the couch again last night (I had a fight with myself and wouldn't share the bed), I turned on the TV and caught the last half of a music video by a great-looking blonde named Natasha Bedingfield. I have no idea if her music was any good. However, I did notice her cavorting with a black gospel choir much of the time. It was very soulful.

White singers often utilize black gospel choirs to fool people into thinking they are soulful. It's the "Hey, Me Too!" Theory of Soulfulness: Surround yourself with soulful people, and people will (hopefully) assume that you are soulful, too. (Unless they are practionners of the "Which One Of These Does Not Belong" Theory of Soulfulness.)

Mariah Carey revolutionized this in the 1990s on seemingly every ballad she sang. (I'm counting Boyz II Men as an honorary gospel choir.) But it goes back to at least the 1980s. Madonna did it for "Like a Prayer." Hammer did it for "Pray." Foreigner did it for one of my top five most hated songs ever, "I Want to Know What Love Is." David Cross and Bob Odenkirk did it in an episode of "Mr. Show," but I'm pretty sure that was a joke.

Apparently, there is a church in Hollywood where singers and record producers can go and rent gospel choirs. Can't God do something about this?