My A.V. Club interview with Kris Kristofferson that I'm probably not allowed to post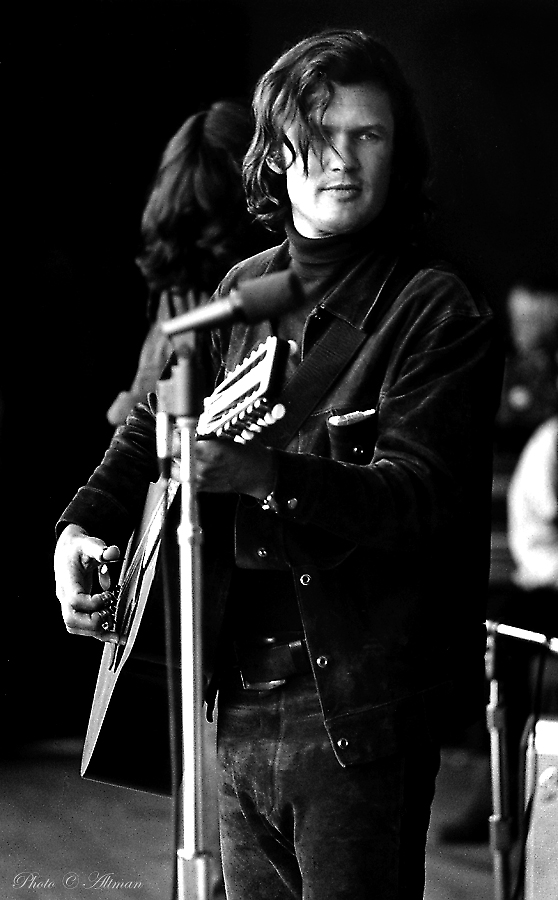 Life at The Onion is pretty cool so far, just in case anyone was wondering. I'm busy but not too busy, and I am doing cool stuff on a regular basis. (I have a phone interview with Paul Stanley in 35 minutes. Should be interesting. My favorite people to chat with are metal and classic rock dudes from the 1970s and 80s. They are always really nice and surprisingly non-diluted about their place in the world.)

Anyway, a down side to the new gig is that my local Milwaukee stuff isn't posted online. So I'm posting the following interview here. It's the extended director's cut of my talk with Kris Kristofferson. The original ran here last week at about 750 words; this is close to 2,000. There was a chance that the national A.V. Club was gonna pick it up, and I'm told there still is a chance, but I'm not counting on it. To be honest, I'm not sure how interesting this is to anyone but me and Kris, the only guy who seems like a bigger fan of Bob Dylan and Sam Peckinpah than me. If national does pick it up, I'll delete this post and swear y'all to secrecy.

"He's a walking contradiction/Partly truth and partly fiction." Kris Kristofferson once claimed to have written those lines about Dennis Hopper, only to find they also applied to other famous friends like Johnny Cash, Ramblin' Jack Elliott, Bobby Neuwirth and Fred Neil. (Cybill Shepherd used the lyric to describe Travis Bickle in Taxi Driver.) But Kristofferson himself has always seemed like a partially made-up character. A Rhodes scholar from Texas who dropped out of Oxford to join the Army in 1960, he held a series of odd jobs in his 20s as he struggled to make it as a songwriter. While working as a janitor at Columbia Records in Nashville he watched his idol Bob Dylan record Blonde on Blonde and eventually met future collaborator Cash, who helped to establish Kristofferson as a major country songwriter and performer by covering his "Sunday Mornin' Comin' Down" and featuring him on Cash's TV variety show. Janis Joplin's hit cover of "Me and Bobby McGee" made Kristofferson a superstar songwriter outside of Nashville, prompting Hopper to cast him in his disastrous Easy Rider follow-up, The Last Movie. Kristofferson went on to work with many of Hollywood's most celebrated independent directors – Martin Scorsese, Sam Peckinpah, John Sayles -- and star in its most celebrated bomb, Heaven's Gate. Now 70, Kristofferson recently released This Old Road, his first album of original songs in 11 years. He also has a small role in Richard Linklater's upcoming adaptation of Fast Food Nation. Kristofferson spoke with The A.V. Club about the new record, the impact of politics on record sales, working with Dylan and Peckinpah and how A Star Is Born convinced him to stop drinking.

The A.V. Club: What inspired you to finally put out a new album of original songs?

Kris Kristofferson: Well, Don (Was, the album's producer) asked me to. I didn't even know it had been that long since I done one. I think I got kind of hard to market in the country market for the past couple decades because of anti-war stuff.

AVC: Was it even tougher for a country performer to speak out during the Vietnam War than it is during the Iraq war?

KK: I started having most of my trouble in the '80s when I was going down to Nicaragua. I guess it was when the Reagan administration came in. [Laughs.] I remember I did an album of songs that got me dropped off the label that was called Third World Warrior, and I just got sort of used to not being played on the radio. I think today it's not a whole lot different.

AVC: This Old Road includes an explicitly anti-war song called "In The News." When you write a song like that, does part of you hope it pisses people off?

KK: No. I don't ever want to piss anybody off. [Laughs.] But I can't help it. I am encouraged by the fact that so many people respond to it positively. I had more people objecting to what I was saying back in 1980, probably because they hadn't been exposed to the same information that I had. Back in the '80s we were terrorizing Nicaragua and El Salvador with the military, going in there and attacking civilians. And people didn't know about it. But now, even at Willie (Nelson)'s Fourth of July thing – they've got a couple real conservatives there in Texas – maybe I'll get a couple of boos but not like it used to be. I remember back in Atlanta one time when 300 people asked for their money back when I said something about Oliver North or something. [Laughs.]

AVC: If Don Was hadn't approached you about making a record, would you not have made a record at all?

KK: I don't know. I have plenty of songs. I just record when there's a desire to have me record. Unfortunately it's not up to me. But I like working with him.

AVC: What was he like in studio?
KK: Well, I had worked with him before on an album called Moment Of Forever, which is one of my favorites but was one of those that didn't get marketed at all. He's very positive. On the sessions before he had musicians that I really got along with. On this one, he's got such a positive energy about the songs that he makes you feel like you ought to be doing them.

AVC: On the song "The Show Goes On," you sing: "It was so easy then/We could do no wrong/We'll never be the same again/But the show goes on." What do you mean by that?

KK: When I'm singing it, I'm thinking back to when we were (in Nashville). The people who just believed in music so much it was our whole life. You'd go for three days at a time, night and day, trying to knock each other out with a song. Our big heroes, among the guys who hadn't made it yet, were: Johnny Cash, Roger Miller, Willie Nelson. John and Roger were famous; Willie wasn't yet. It was the same kind of guys; they were going out there giving 150 percent of what they had.

AVC: Is that spirit still there?

KK: I really don't know because I don't hang out in Nashville. I hope there are people who are the same way we were, thinking the song and the message are the most important thing. We were really trying to tell a truth and hoping it was in the best tradition of country music. What was great at that time was that it wasn't limited to just country music, or else I wouldn't have made it. Thanks to Bob Dylan, it had a respect among musicians … I remember when I was still in the Army reading on the back of a Dylan album where he said something to the effect that Hank Williams was as important as Norman Mailer. And I said, "Right on."

AVC: That was a revolutionary idea at the time.

KK: I loved Hank Williams from day one. But most people outside of country music thought he was a shitkicker.

AVC: You are classified as a country singer, but today's country music audience likely wouldn't appreciate an album like This Old Road.

KK: It's always been that way for me because when I started out performing I was working in places where Bob Dylan did. The Troubadour and Greenwich Village, different clubs around there. I remember at the time club owners saying, "Can you get somebody like Willie or Waylon to come here?" And I tried to but their agents wouldn't let them at the time. But I wasn't working in country venues probably until Monument Records went under in about 1980, and that was just when I was doing my most annoying stuff to them. I always felt Bob Dylan blazed a trail for me.

AVC: You sometimes are called the Bob Dylan of country music.

KK: I wouldn't mind being called the Bob Dylan of anything. He's my hero … He's on a roll now, isn't he? With Chronicles and a No. 1 record. And also that great Scorsese documentary about him.

AVC: It's nice to see him opening up. He's so funny in the book.

KK: And so generous, too. There was always a part of Dylan that you were kind of scared of, you know? He had to fight his way free of so many things. But I really liked how he talked about Ramblin' Jack Elliott and Bobby Neuwirth.

AVC: You starred with Dylan in Sam Peckinpah's ill-fated western Pat Garrett & Billy The Kid. You played Billy, and it's my favorite performance that you have done.

KK: Oh really? [Laughs.]

AVC: I love that movie.

KK: I love the movie just for being in it but it may be the only one that I wish I could go back and do it again when I knew a little more. That was only the third time I'd ever done a movie.

AVC: You don't like your performance?

KK: I think I could have been better. I don't think I was bad. And I love Bob Dylan in that movie … (Dylan) had just screened The Wild Bunch and he was eager to come down but he was kind of scared to. I was like, "Come on down, man. They'll love you." He brought his whole family down to Durango. Unfortunately Sam was in kind of rough shape at the time and he thought the producers had forced Bob on him to make the film commercial. So I don't think he ever really appreciated what he had. But I can remember in the screenings every day of the dailies, you just couldn't watch anything else when he was on the screen. He looked like Charlie Chaplin.

AVC: You also played a bit part in Peckinpah's similarly troubled "Bring Me The Head Of Alfredo Garcia" as a raping thug.
KK: [Laughs.] He was trying so hard to make the scene that I did worth me coming all the way down there to do it that I felt it damaged the relationship between the lead and the girl. I remember Warren Oates and me – Warren was a great guy – we were watching the dailies of it and he said, "She liked it! What is this?" It was Sam trying to make me a sensitive rapist or something. [Laughs.]

AVC: Did you have any acting experience before you started appearing in movies in the '70s?

KK: No. I never even thought of acting. I started acting about the same time I started performing my songs. What was working on the stage worked for me in films. I remember Gary Busey telling me that his kid figured out acting was just pretending that you're not pretending. The intention of what you're doing is to make people believe what you say, whether you're standing up there singing a song or saying a line. I think I had enough experience in the world from construction jobs to the army that I had something to use.

AVC: How did you get involved with Richard Linklater's upcoming film version of Fast Food Nation?

KK: Well, they asked me to do it, which doesn't happen a whole lot these days. But I liked the script and the director.

AVC: How was it working with Linklater?

KK: It was great. It was brief. I was only there a day. I'm anxious to see the movie.

AVC: You have worked with a number of strong, independent directors, including Linklater, Scorsese, John Sayles and, of course, Peckinpah. What do you think draws these guys to you?

KK: I think you're just available. I was surprised John Sayles hired me to do Lone Star because the character was unlike anybody I'd ever played. But I was really glad to get the opportunity. It was a great shot … I said I have to ask you why thought of me because he's everything I told my kids not to be. [Laughs.]

AVC: You have also done your share of commercial films, including the blockbuster 1976 remake of A Star Is Born with Barbara Streisand, which comes out on DVD in November. Is it true that film inspired you to stop drinking?

KK: Yeah. I was drinking pretty heavily at the time. I didn't know how else anybody could get on that stage. [Laughs.] I had a brand new little girl, and I remember at the end of the film I saw the sadness that it created. I didn't want her to go through the same thing.

AVC: A Star Is Born made you a big star.

KK: Yeah. The next thing you know my band and I were playing in stadiums. It was a definite step up into a different class.
AVC: Do you miss playing stadiums, or do you prefer smaller venues?

KK: The best places are where it's quiet, and stadiums are not that. But I just feel grateful that I get to play anywhere because so few people get to do what they want to do.