Does he suck, er, Is he lame? update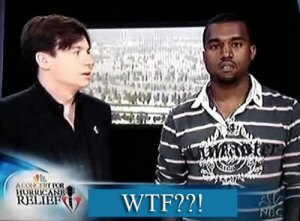 Well, here's a surprise. I figured Kanye West would sail to Not Suck/Not Lame status, but the current vote is nail-bitingly close, 8 to 6 in favor of Not Suck.

Debate-wise, we already have one ambiguous racism charge against the Suck voters, which is nice to see. But otherwise people are keeping the gloves on. We still have some time, though.

Remember, vote early and vote often. Polls are open until NOON FRIDAY.