A Doogie Howserism, or, A post that won't make sense to anybody but me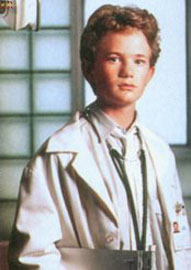 Johnny Rotten once asked, "Ever get the feeling you've been cheated?"

Um, no comment, Johnny.

Feel free to speculate on what the hell I'm talking about. I probably won't remember in a week. I'm sure Doogie looks back on his old journal entries and wonders what he meant when he wrote at the end of that episode: "Vinnie thought he had the bull by the horns. In the end, the bull just made him horny."

But, hey, at least it made Doogie chuckle when he wrote it. Oh, the sage wisdom of a teenage physician! Some call you cryptic, I call you genius!